Recent Events
Press Release from the Wyannie Malone Museum in Hope Town
Merger with Ebb Tide Gifts Pays off!
The Museum Board is so very pleased and excited to share good news!  The merger with the Ebb Tide Gift Shop has paid off to the tune of $14,948.66!  Half of this increase due to the 174% increase in admissions, the other half from rent and utility payments.  Admissions collected for the year 2013 totaled $4,292.00 in 2014 admissions = $11,778.00, an increase of $7,486.00.  The Museum was open 254 days.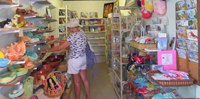 Last year the building that Ebb Tide Gift Shop had operated out of for 39 years, was sold. The Museum Board agreed to re-locate the Ebb Tide Gift Shop inside The Museum.  A formal Concession Agreement was drawn up and signed by all parties.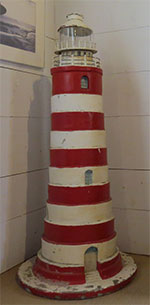 In 1954 the Lighthouse tower was damaged by lightning and the structure was cracked.  The British Imperial Lighthouse Service sent three engineers from England to repair the Lighthouse.  These men (Mr. Branch, Mr. Barrett, and Mr. Rathmore) stayed at the home of Mr. Ben P. Malone, his house still stands and is located right next to The Hope Town Harbour Lodge.
More Articles ...